Posted by Rosemarie Bauer on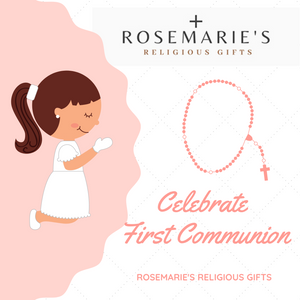 I love the tradition of giving gifts to those making the sacraments. To me, a religious gift brings hope and inspiration and truly has meaning especially for these religious occasions. I still wear my cross necklace and adore my beautiful Mary statue from my celebrations. Jewelry is a popular gift for First Communion Day. This is a particularly blessed time in one's life. I am inspired by this sacramental collection of bracelets, medals, earrings, and necklaces to treasure. Many thoughts and feelings go into these events. I know that wearing a special jewelry piece for the first time on my celebration day created a...
Posted by Lillian Zubovich on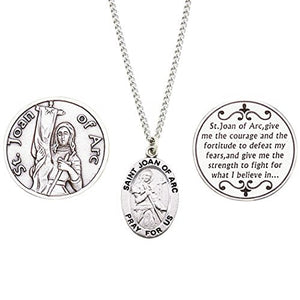 Saint Joan of Arc, the patron saint of France, is known for her determination, intelligence, and courage.  She was called upon by Saints and angels, urging her to help unite and defend France. If you're looking to celebrate a baptism, graduation, birthday, or religious holiday look no further! With an assortment of necklaces, pendants, medals, tokens, and bracelets celebrating Saint Joan of Arc, Rosemarie Collections offers wonderful products to commemorate this ever-important woman in Roman Catholic history. Not only is she an exemplary role model, but she's seen as an inspiration in the fashion world. Chainmail armor inspired necklace chains...